We are building the largest social accountability movement,
empowering marginalized communities in Africa.
OUR STORIES
Do not miss the wonderful stories by our thought leaders,
this space provides for the best of the best content from our finest.
Our Impact
Because we envision a world, where citizens can hold their government accountable, since 2012, we have trained 1,345 community champions who have had direct impact on 154, 223 lives by engaging their various government, from national to subnational, to provide water facilities, educational facilities, and teaching aid; and also health facilities, drugs, and vaccines.
What We Do…
From activist to trainers, trainers to mobilizers, mobilizers to community builders. We are a team who see the need to make governments accountable, and we do it by engaging them with verifiable facts.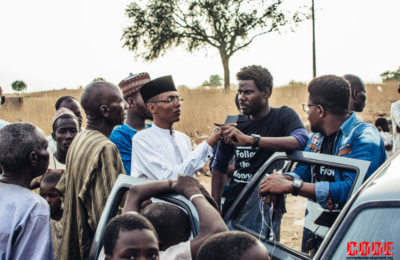 We Follow The Money
Transparency and accountability is our strong suit over the years, with our follow the money network, we empower people in the rural communities
We Mobilize Citizens
We have created a knowledge exchange platform where citizens can interact, mobilize, and share knowledge on how they are making their government accountable. Use the last frame picture of our new animation as the picture.
We are Storytellers
We tell the stories of how our community champions are encouraging social accountability in their local communities, while sharing data that are important for citizens to hold their various government accountable
We are Newsworthy
Subscribe to our Newsletter
We understand that some people are comfortable receiving information and updates through their emails, and as such – we encourage this type of people to subscribe to our newsletters.
We've got a lot of things in store for all of you.